Figgy's
Our Charities
Raising funds for good causes
We support two local charities on an on-going basis, as well as contributing to a wide range of local fundraising activities through the donation of puddings for raffles and hampers. We also donate puddings to St Petrocks in Exeter, a charity that provides support for homeless people including Christmas dinner with all the trimmings. We don't raise a fortune, but we know that everything helps – if every small business did the same, just think of the millions we could raise!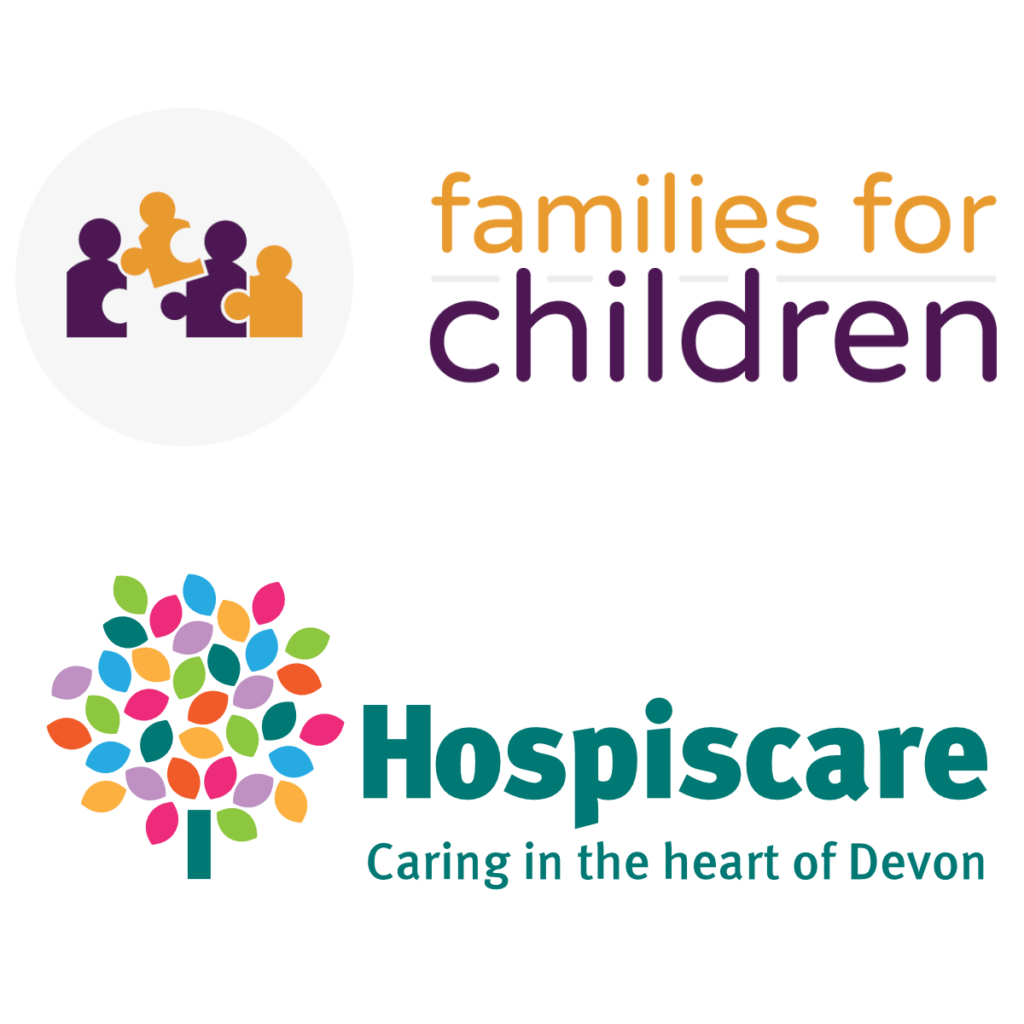 Figgy's
Supporting local charities
Our two chosen charities are Families for Children and Hospiscare. You'll see their collection tin on our stall at the events we attend, as well as not-for-profit items such as Christmas cards which we sell in aid of our these charities.

Figgy's
About Families for Children
Families for Children place children from all over the UK into new adoptive families in Devon, Dorset, Cornwall, Isles of Scilly and Somerset. All of the children they place are vulnerable and many have complex extra needs, resulting from early childhood traumatic experiences, including abuse, neglect or lots of changes and moves in their lives. They place children of all ages, sibling groups, children with disabilities, and children from a variety of backgrounds and ethnicities.Families for Children has placed over 750 children in the last 25 years with new adoptive families in the South West and at any one time can be supporting over 40 families. They have a dedicated friendly team of social workers who support families every step of the way through their adoption journey. They provide advice and support for those who are considering adoption and also offer post adoption support to the child and new family for as long as they need it. You can find out more about Families for Children on their website.
Figgy's
About Hospiscare
Hospiscare helps people with terminal illnesses and their families. Specialist Hospiscare doctors and nurses provide services including support at home, a specialist palliative care ward, day hospices and end-of-life care. The charity helps over 2,000 people annually and needs to raise over £10 million a year to continue providing their service. This year, our ten-year-old Jack is climbing the solar system's tallest mountain, Olympus Mons on Mars, in aid of Hospiscare. You can sponsor him on this adventure of the imagination (which involves climbing the stairs over nine thousand times!) on his Just Giving page. A big thank you from Jack!You can find out more about Hospiscare on their website.